Student Profiles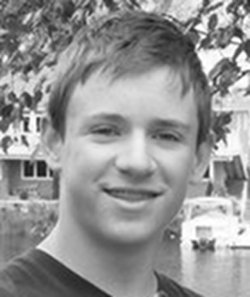 Kevin Stewart
Kevin began lessons on September 12th of 2012.
Kevin Stewart is a naturally gifted young man who has been doing music for some time before he came to my studio.

He started out learning some of his favourite songs on piano, and has also dabbled in bass and vocals. He has recorded a few songs which are available for download on our site.

Over the next year we will be developing Kevin's voice, and recording additional songs for upload to this site.
Songs Goals Lesson Notes Practice Journal Receipts
If this is your profile, you may request a username and password to view notes, payments, and other information.
Login
Instruments
Piano
Guitar
Bass
Vocals
Ukelele
Only the Good Die Young
Whistle for the Choir
New York's Not My Home
Shake Me Down
Mad World
Let It Be