Student Profiles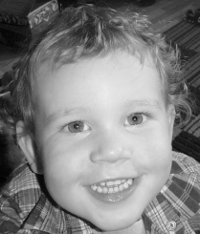 Declan Andress
Declan began lessons on January 14th of 2014.
Declan is 5 years old, and interested in the guitar. We've started out with the intention of doing a few lessons, taking a week at a time, to see how he holds out.

Learning guitar is pretty tough on the fingers, and often little kids don't have the sticktoitiveness to handle the pain. In these cases, Ukulele can be a good starting instrument, and we may switch to that with Declan if he gets discouraged.
Songs Goals Lesson Notes Practice Journal Receipts
If this is your profile, you may request a username and password to view notes, payments, and other information.
Login