Student Profiles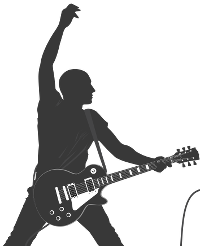 Ethan Lucas
Ethan began lessons on December 3rd of 2013.
Ethan is a bright and enthusiastic young man who has wholly dedicated himself to the guitar. Some students like the 'idea' of playing guitar, but don't have the dedication or discipline to really focus on it. Let's face it-- the more work you put into something, the more enjoyable it will be in the end.

Ethan is definitely working, and I am impressed with how much he has learned and accomplished. He's a natural!
Songs Goals Lesson Notes Practice Journal Receipts
If this is your profile, you may request a username and password to view notes, payments, and other information.
Login
Instruments
Guitar
Guitar Finger-Picking