Student Profiles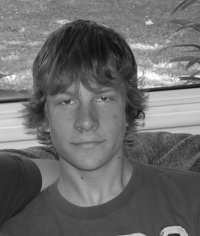 Preston Allen
Preston began lessons on April 23rd of 2013.
Preston came to me already playing a number of chords on the guitar, and he expressed an interest in being able to sing and play at the same time, as well as working through some more complicated fingerpicking.

Unfortunately for me, Preston got a job shortly after we began and so was unable to continue his lessons. He is a talented young man, and I look forward to hearing more from him musically in the future.
Songs Goals Lesson Notes Practice Journal Receipts
If this is your profile, you may request a username and password to view notes, payments, and other information.
Login