Student Profiles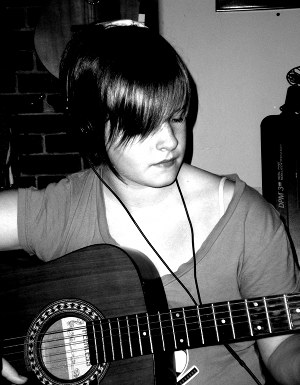 Sydney Van Camp
Sydney began lessons on October 14th of 2009.
Sydney has been playing guitar for about 3 years, and her interest covers a wide range of genres and styles. She is a faithful fan of the popular TV show, Glee, and often we learn music from this show.

In the beginning we learned about a song a week, adding new chords as needed them. She's now got a good selection of chords in her repertoire.

She has begun writing songs, and together we will be learning about song structures, chord progressions, song theory, metaphor, and more.
Songs Goals Lesson Notes Practice Journal Receipts
If this is your profile, you may request a username and password to view notes, payments, and other information.
Login
Instruments
Book of Love
Moon River
Sisters of Mercy
Bewitching
Eleanor Rigby
Rolling in the Deep
Sweet Caroline