Student Profiles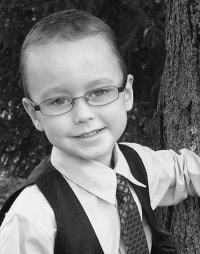 Noah Benoit
Noah began lessons on September 10th of 2012.
Noah is an enthusiastic young man I first met at St. Paul's Church on Saturday nights. His mom attends "The Crossing" service and brings Noah and his sister.

He's never taken music before, so we've started out learning the note names, making us of my animal method. He picked up his first song, "Mary Had a Little Lamb" quite quickly.

In future lessons we'll be learning more simple melodies and putting both hands together with chords and melodies.
Songs Goals Lesson Notes Practice Journal Receipts
If this is your profile, you may request a username and password to view notes, payments, and other information.
Login
Instruments
Go Go Power Rangers
Noah's Songs
Mary Had a Little Lamb