Student Profiles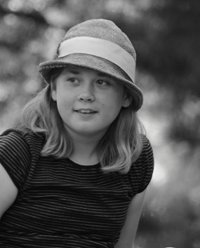 Madison Benoit
Madison began lessons on September 10th of 2012.
Madison is a gifted young lady, who has a natural aptitude for the beat. Right off that bat at the first lesson she was playing a 4/4 Groove with some skill.

It only took a couple more weeks for her tempo to solidify, and we continue to work on adding tools to her "groove toolbox."

Songs Goals Lesson Notes Practice Journal Receipts
If this is your profile, you may request a username and password to view notes, payments, and other information.
Login
Instruments
Various Drum Beats
Country Girl, Shake It