Student Profiles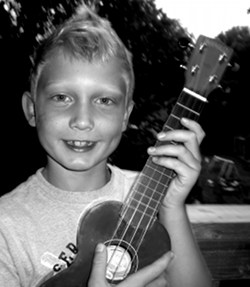 Preston Moon
Preston began lessons on December 31st of 1969.
Preston started taking lessons in July of 2011, with the initial desire to try a few instruments to determine which best suited his abilities and interest. It wasn't long before he decided to stick with his initial gut-reaction, and to learn the Ukulele.
He received a Uke from his parents, and so already had the instrument, and we both felt like it might be a good starting point to learn the guitar in the future.
He comes to lessons with his brother, who is learning drums, and they share a 30 minute segment.
Songs Goals Lesson Notes Practice Journal Receipts
If this is your profile, you may request a username and password to view notes, payments, and other information.
Login
Instruments
I'm Yours
Hey Soul Sister