Student Profiles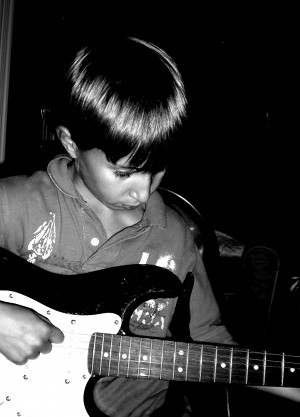 Ben Black
Ben began lessons on December 31st of 1969.
Ben is a young man with a passion. Though he is less than 10 years old, he loves rock and roll, and he loves it loud. His favourite song is 'Kids Wanna Rock' by Bryan Adams, and we started by learning that song together.

He also has a sensitive heart for God, and enjoys doing worship songs, such as "Here I Am to Worship."
Songs Goals Lesson Notes Practice Journal Receipts
If this is your profile, you may request a username and password to view notes, payments, and other information.
Login
Instruments
Here I Am to Worship
Desperate Fate
Away In a Manger